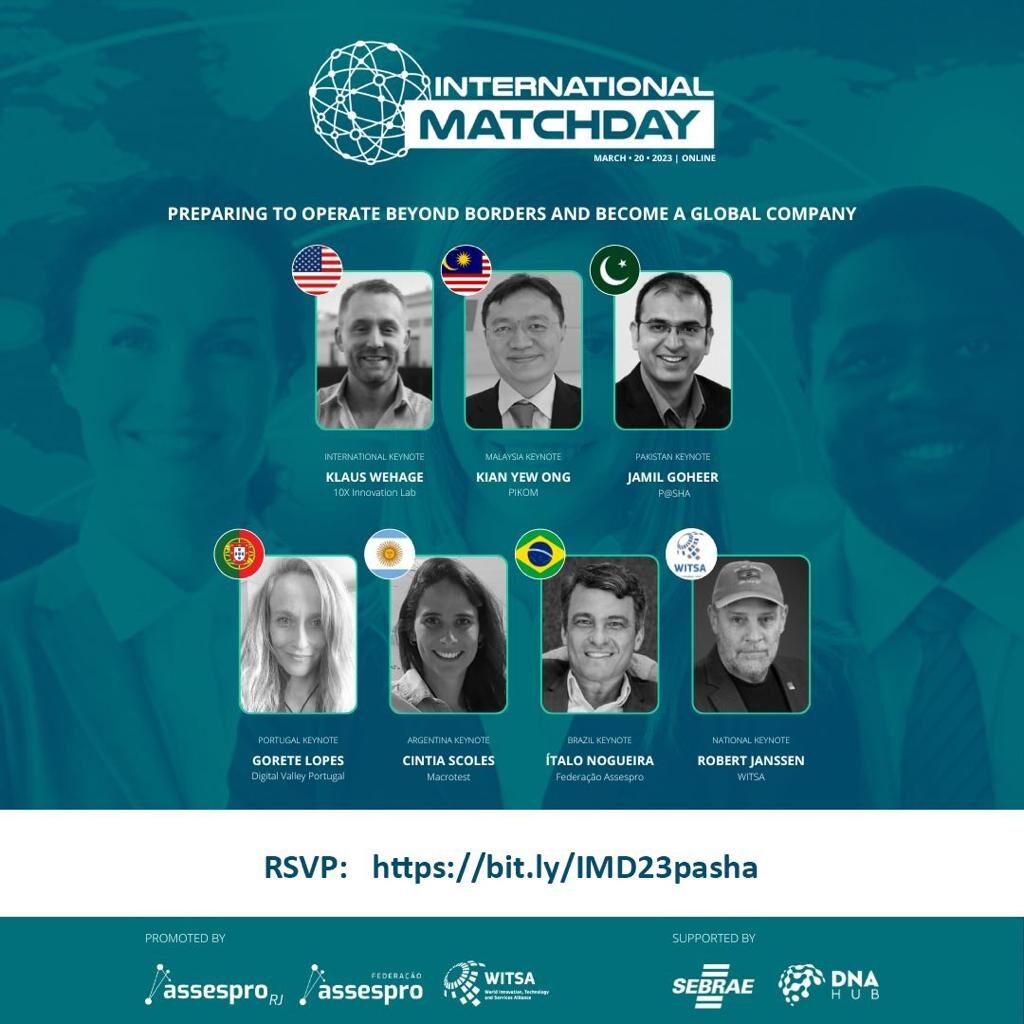 PREPARE TO OPERATE BEYOND BORDERS AND BECOME A GLOBAL COMPANY
RSVP to join us for International Match Day, an annual event that brings together business leaders and IT experts from around the world. Hosted by Assespro Rio de Janeiro in partnership with the Assespro Federation and WITSA, this free online event will offer you a chance to make connections with companies in other markets, learn about the latest trends, learn from major global players and expand your business.
CEC Member Jamil Goheer will be a Keynote Speaker at the event, representing Pakistan along with Byonyoks, Cloud Lead, and The SquarePeg.
🗓️ March 20, 2023
⏰ 5:00 PM – 2:00 AM PKT
📍Online
➡️ RSVP: https://bit.ly/IMD23pasha