JOIN PAKISTAN'S SOLE AUTHORIZED & GLOBALLY RECOGNIZED IT INDUSTRY TRADE ASSOCIATION
Becoming a member of P@SHA can provide numerous benefits to individuals and organizations in the IT industry, including networking opportunities, business promotion, access to industry insights, advocacy and representation, and professional development.
Protect Your Rights
P@SHA advocates on behalf of its members with government and regulatory bodies. As the sole authorized representative of the IT industry, it acts as the voice of the industry.
It represents the interests of the IT industry and helps create a favorable business environment. Members can avail direct access and input into policy decisions that go on to shape how IT business is conducted within Pakistan.
Lead with Confidence
P@SHA members have access to a digital data backbone of premium research and analysis on the latest trends and developments in the IT industry.
The right data at the right time can give you the edge you need to make informed decisions about the latest opportunities, business practices, and market trends.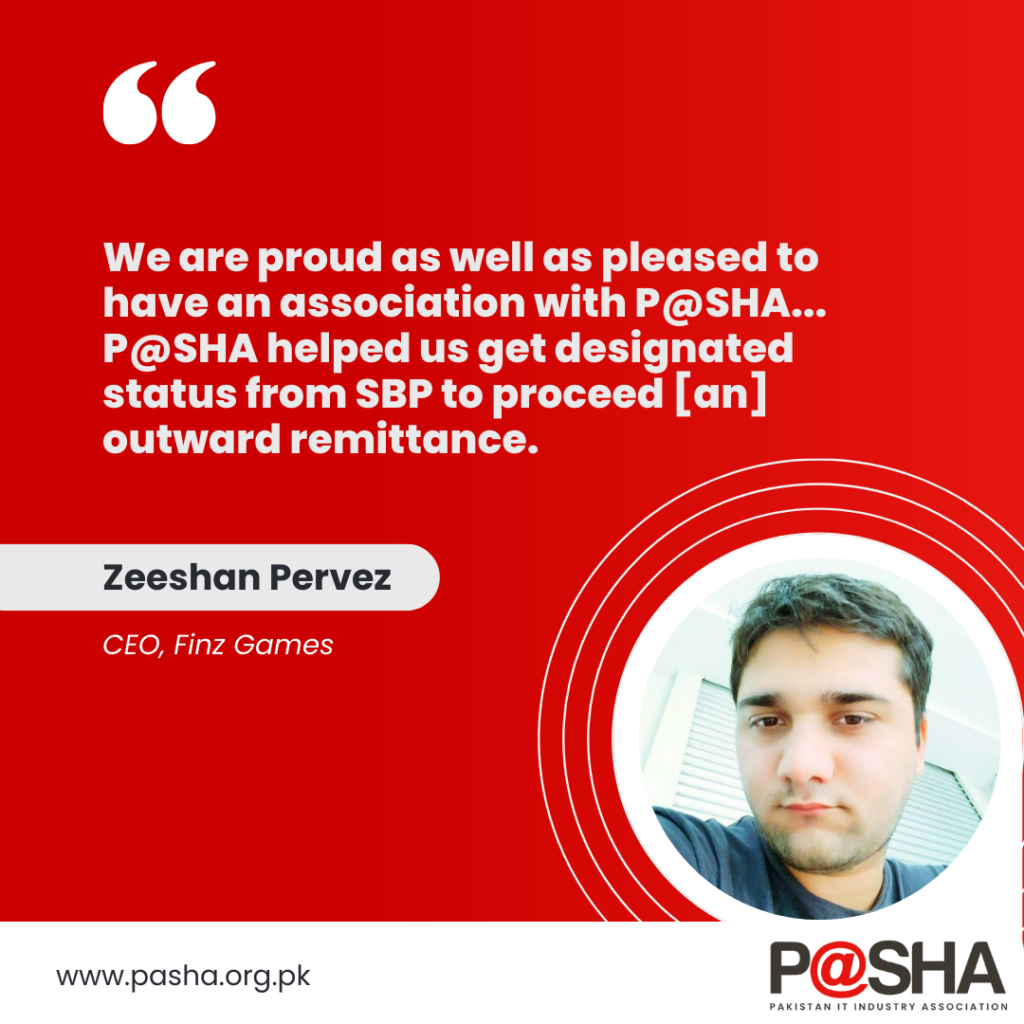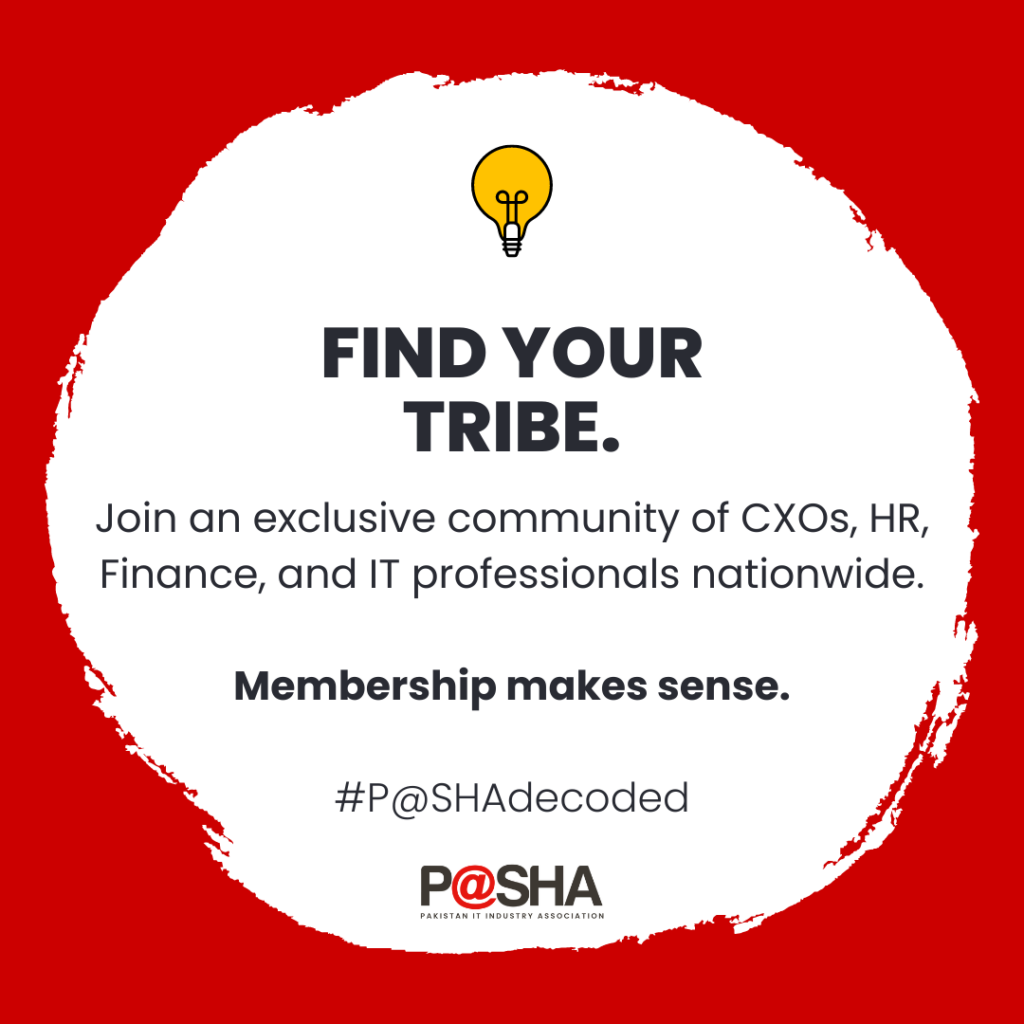 Find Your Tribe
P@SHA provides networking opportunities to its members to interact with fellow business, potential partners, IT professionals, and government officials.
Members can participate in exclusive events, conferences, and seminars to build relationships and expand their network.
Train Your Team, For Less
Give your team access to industry-standard and world-class training and development programs, including certification programs, workshops, and mentorship opportunities – at special discounted rates, exclusively for members only.
These learning opportunities enable you and your team to enhance skills and stay competitive in the industry.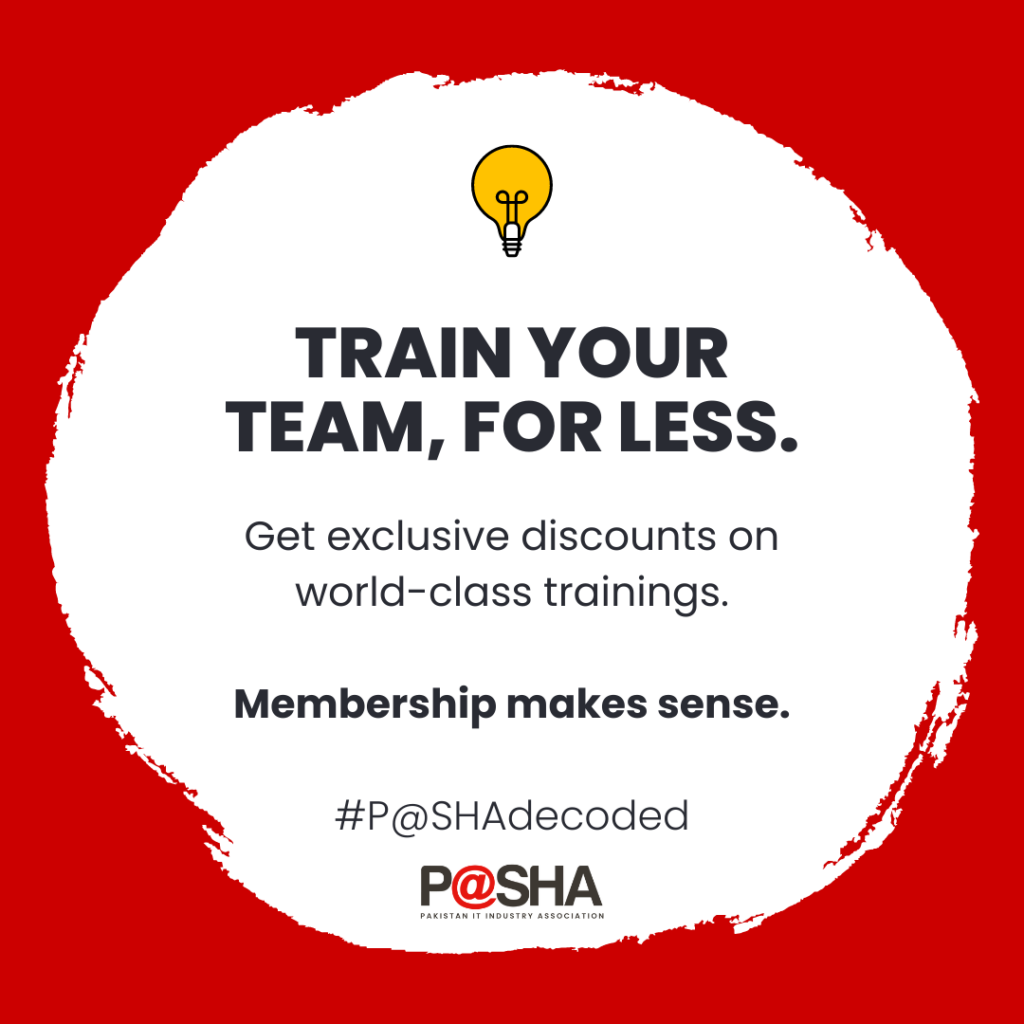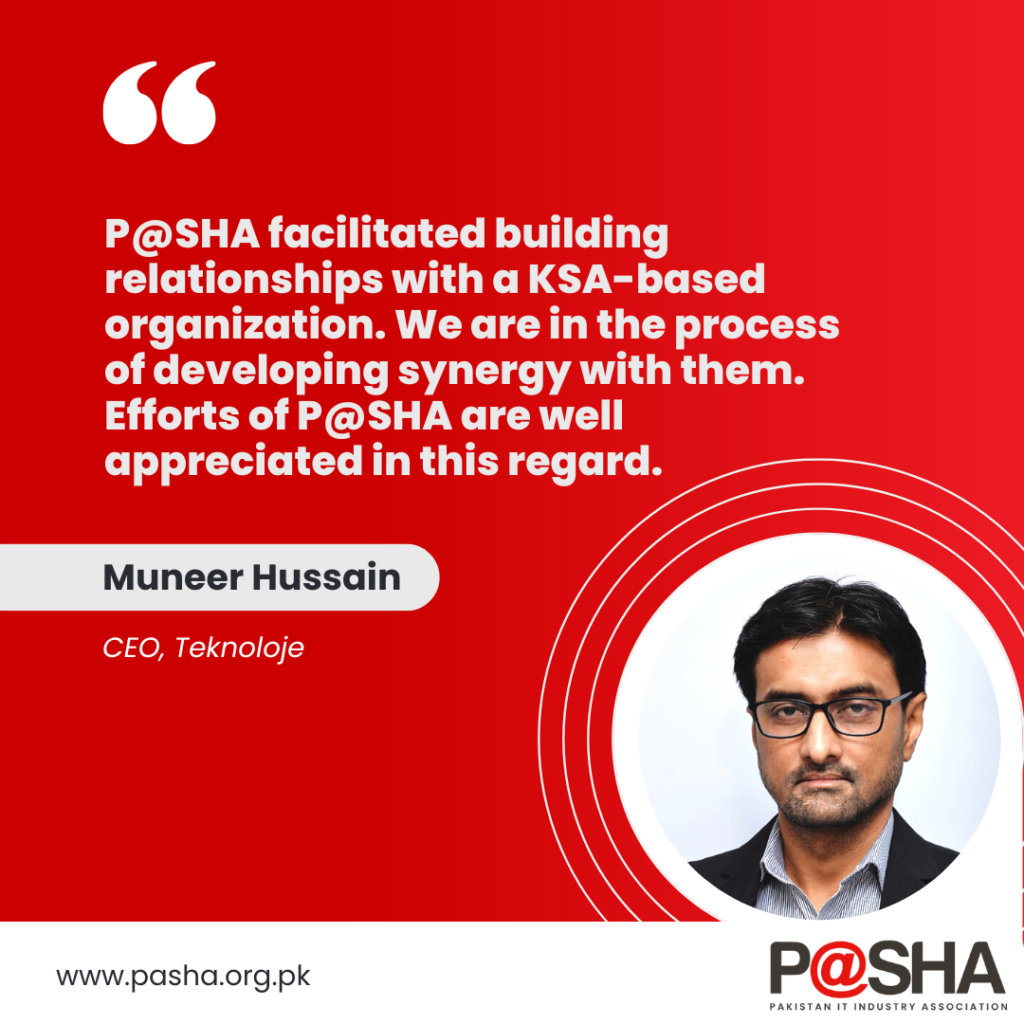 Go Beyond Borders
P@SHA members receive firsthand invitations to become part of official delegations taking Pakistani tech beyond borders.
From direct liaisons with various embassies to exclusive opportunities to meet & greet visiting foreign stakeholders, a P@SHA membership uniquely positions your company in front of an international audience.
Be Recognized for Excellence
In addition to numerous awards and other opportunities to recognize excellence, P@SHA members can highlight their achievements through several channels including the P@SHA website, newsletters, and social media platforms.
With P@SHA championing your company's success, you not only boost your organization's credibility but also your visibility in the industry and in front of potential clients.