Islamabad – April 30, 2020: P@SHA wishes Jehan Ara, President, good luck for starting her new journey on her last day.
Jehan Ara has been the strongest pillar of P@SHA and a source of inspiration for generations over the last two decades. Over the years, not only that she initiated programs like Startup Insiders and P@SHA Launchpad, which promoted entrepreneurship but also took initiatives to represent Pakistan's talent at national and international levels with ICT Awards and APICTA Awards. Policy interactions with the government vis-à-vis ICT Policy, the Cyber Crime Bill, Data Protection and Privacy, and engaging with students and universities to bridge the gap between industry and academia and promoting the Pakistan tech sector around the world at major events are just some of her several contributions to the industry!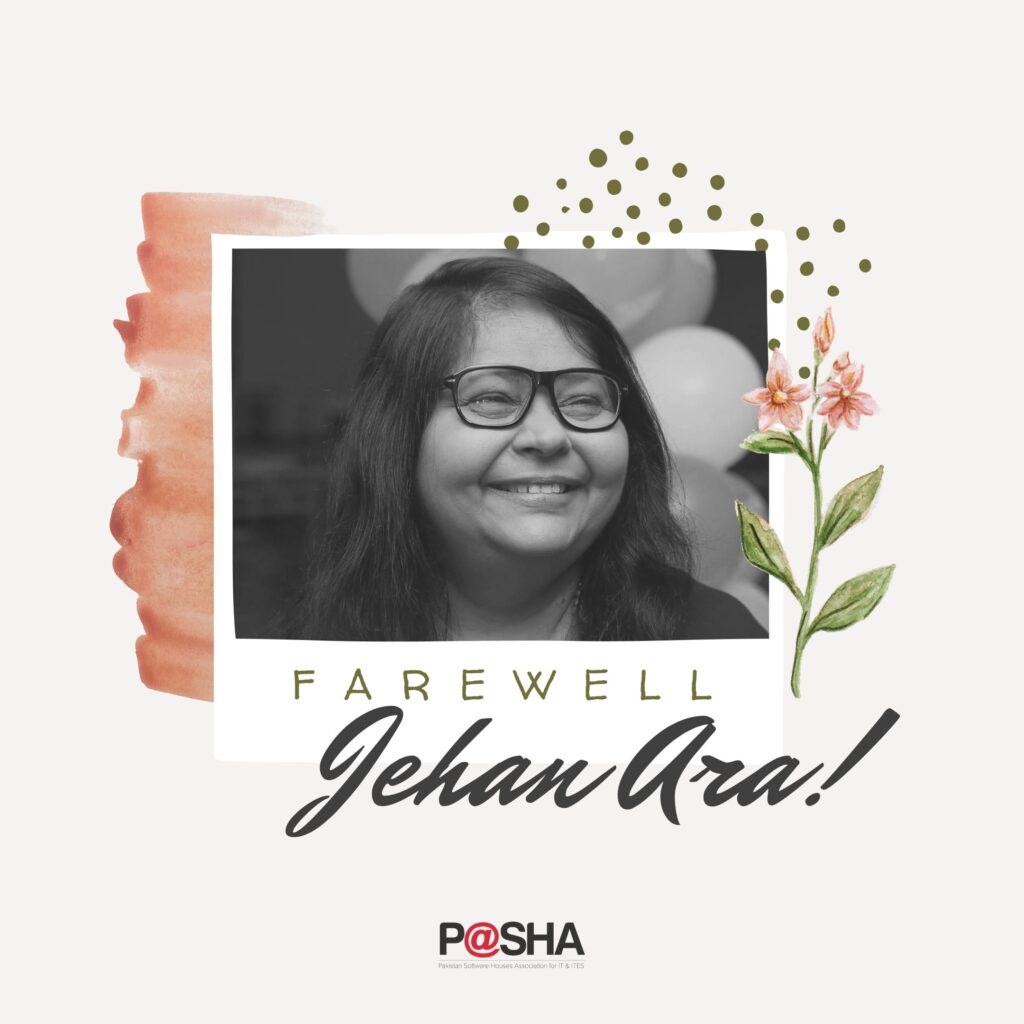 Over the last six years, Jehan's main focus was on building an entrepreneurial system in Pakistan through P@SHA's incubation center, Nest I/O, and a flagship startup conference, 021 Disrupt. She worked with more than 200 startups and played a significant role in reshaping the entrepreneurship landscape in Pakistan.
On her last day, P@SHA expresses gratitude for her dedication to the IT industry for the last two decades. Her retirement will in no way be taken as a departure from the hearts and souls of the industry.