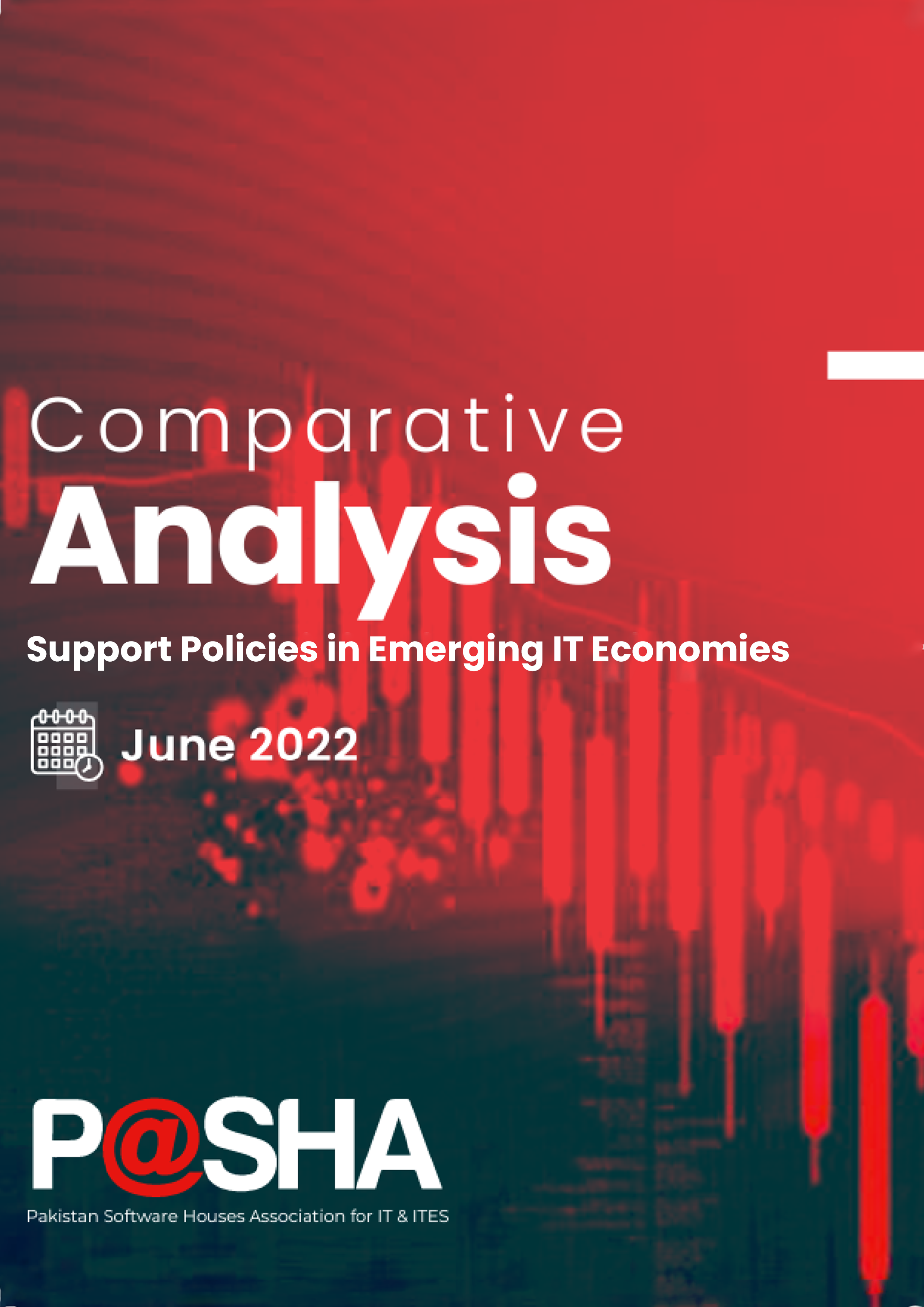 View Report
To study the support policies practised by the countries in Indo-Pacific region and suggest recommendations for Pakistan to build a mature tech ecosystem, a report is being launched titled "Comparative Analysis: Support Policies in Emerging IT Economies" by Pakistan Software Houses Association for IT and ITeS. Meanwhile comparing Pakistan's policies with the regional countries, the report gauges Pakistan's position in the regional tech landscape.
Suggesting that the growth of IT sector is considerably affected by government policies and interventions, the report analyses five broad categories of policy measures: fiscal policies, monetary policies, innovation policies, human capital policies, and investment climate policies. While assessing the growth indicators of IT sector, the report articulates that Pakistan is among the top 3 countries with access to internet, and the only country with steadily increasing mobile subscribers over 5 years. As a rapidly growing market, Pakistan has the highest 5-year export growth and highest year-on-year export growth.
The report is the extensive study of tech ecosystem in the regional countries. Policies such as "indirect tax waivers", "research and development", and "improved access to finance" cover a major part of the report. By drawing comparison to the regional players, the report helps articulates positioning of Pakistan's IT sector globally and suggests policies, adopting which Pakistan can become an attractive tech destination.
The view the report, click on the button below.