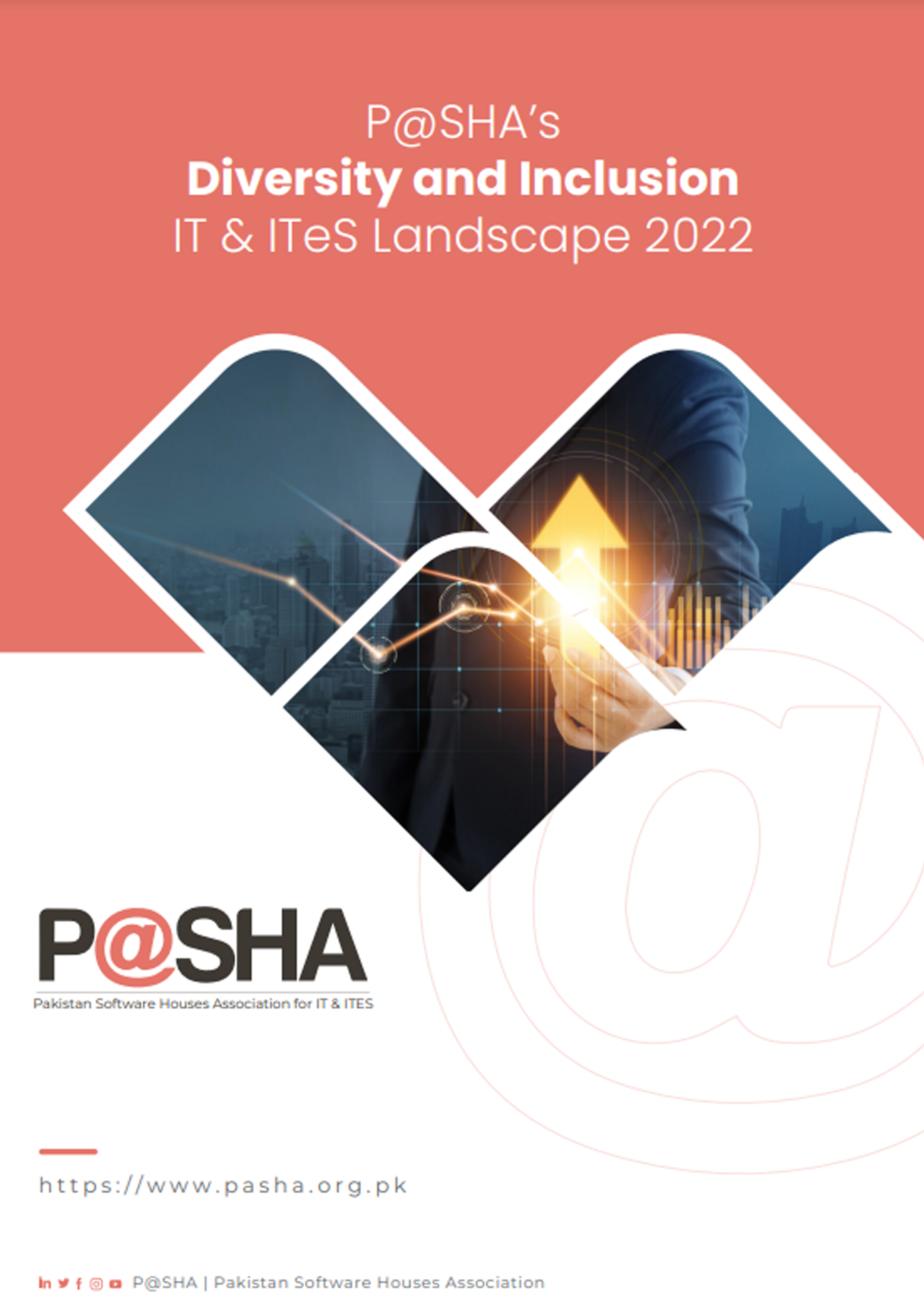 View Report
According to the Global Gender Gap Report 2021, Pakistan ranks 153 out of 156 countries. Women make up 49.2% of Pakistan's population but only 22.2% of this is part of the labor force. According to P@SHA Salary Survey 2021, the gender diversity ratio of the IT Industry in Pakistan is 17.08%. According to IMF Research, women older than 40 are at a much higher risk of being replaced than men in the same age group. This statistic hurts the economy, companies, women and their families, and pretty much everyone in the universe. P@SHA is committed towards improving diversity and inclusivity at the workplace. It has previously published reports along with committee efforts to bring a systematic change in the IT industry. This report aimed to answer important questions regarding current diversity practices as well as identify the gaps in the overall hiring, retention, and advancement of the diverse workforce.
To identify the challenges faced by diverse representation, focusing on gender diversity interviews were conducted with the female IT professional part of the industry. The interviews aimed at providing details on the day-to-day personal and professional challenges that females go through. Ten interviews were conducted over zoom, with females' experiences ranging from 4 years to 8 years.
To view the report, please click on the button.